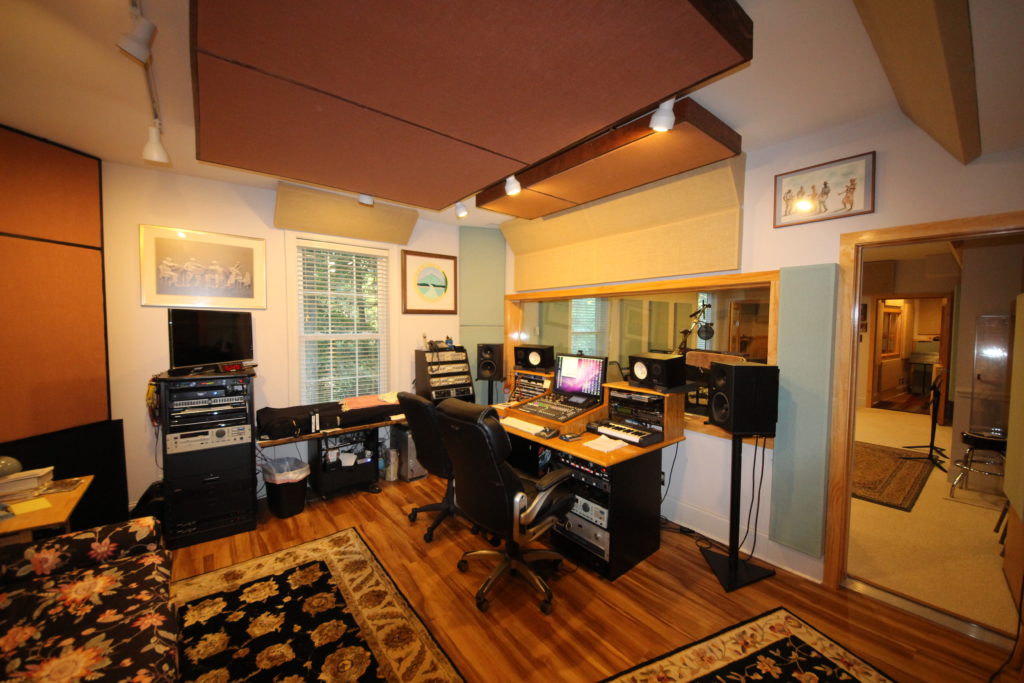 Seclusion Hill Music can successfully record anything from a single musician or instrument to a local band to a large 20-piece orchestra. Our tools and equipment are state-of-the-art and our engineers are well versed and skilled in the use, maintenance, and on-going upgrade of our multi-faceted recording materials. Please visit our gallery for a more detailed look. Studio Equipment:
Yamaha C6 Grand piano
Yamaha S-80 88-key weighted synth
Roland XV-5080
Pro Tools 30 mic inputs
RME-UFX 60 I/O Interface/Converter
Dat Panasonic sv-3700 & 3800
Tascam Dr-100
Cassette and CD Recorders
Mic Preamps/Mixing console
14 Boutique Hi end Mic pre's
2- Avalon 737sp's Tube Pre
1- Vintech 273-2ch Mic Pr's
2- Vintech X73i's Mic Pre's
1- 2 ch UA-2-610 Tube Pre's
1- 4 ch api 3124+ Mic Pre's
2-Eureka Ch Strip's
32 input Midas Compact Console
Microphones:
Neumann M149 Tube
2-AKG 414 ULS -TL's
ADK TL GK-12
2-AKG SC-2
3-AKG C460 B
AKG C451 EB
Blue Baby Bottle
Audix D6
AKG C224E
2-Shure SM 81
5-Sennheiser E604
2-Sennheiser 421-U-5
Sennheiser E602 Kick
EV RE-20
2-Shure SM 57
 Shure SM 57 Beta
Shure SM58
M-Audio Solaris Class A Fet
2-Cascade 'Fathead' Ribbon
…and many more!
Drums:
6 pcs Gretsch Full Recording Set
Zildjian and Sabian AAX cymbals
3-Snare Drums
1-Wood Gretch
1-Tama Metal
1-Ludwig wood Piccolo
Hi Hats-14″ Zildjian and 15″Dream
Outboard Gear:
ART Pro VLA 2ch Tube Compressor
2-UREI 7110 Compressor
DBX 1066 Stereo
Drawmer Quad-Gate DS 404
Monitor Speakers:
Yamaha NS10 Monitors
Mackie HR 824 Monitors
Auratone Cubes
Behringer P16-16Ch-headphone Mixers
16 Headphones-Beverdynamic-Sony-AKG-Sennheiser
Plug-Ins:
Full Waves Package
Lexicon Reverb
…and Many more
Additional Equipment:
Fender Champ XD
SWR Workman 12 Bass Amp
Manhasset Stands-10
3-Countryman Direct Box
Radial stereo DI box
Imp DI box
GK neo 210 Cab.
SWR Headlite 400w Amp
Roland RE-70 EFX
Whirlwind IMP Splitter
TC Electronic-Digitech- Strymon Stero reverb
2  Large Boom Stands + 12 standard boom stands